The Vintage Spoke was founded in 2007 by Mr. Chad Chebultz. Located in Abilene, KS, what started out as a hobby, soon grew to become a very successful business; selling vintage motorcycles and re-furbished (obsolete) products. For most of Chebultz's life motorcycles had been a part of his life in the past; a successful flat-track racer (traveling with his family and supporting his children in racing) with three national championship wins under his belt. Then it all changed with an accident in Paducah, Kentucky. Chebultz suffered a head injury and decided that along with seeing two close friends injured, that was enough for him.He quit riding but still considered motorcycles art. He came to Abilene explaining, "I was driving through from Texas and thought he was on Highway 77 but had actually ended up on Highway 15." Chebultz shared, "I came into the middle of Abilene and saw this town and thought, yeah man, this is 1950. This is ok. I went home and told my girlfriend about Abilene and we were looking over here within two weeks. Next thing, we're here and it's been a good place for us ever since." In 2007, Mr. Chebultz was in the collections business, however shortly after cut-backs he was subsequently laid off. Chebultz found himself in a bind, so he went back to his passion for the art of motorcycles and started what would become The Vintage Spoke, with one bike. Chebultz explained, "My neighbor had a motorcycle for five hundred dollars and I had lost my job. My money was running out. So I thought, " I wonder if I can buy that bike?" I knew it had to be worth more than that. So I bought it and I think it sold for $2100 and I had a $500 investment." Chebultz reinvested his profits and the business took off from there. As the builds and business grew, Chebultz saw a need for parts for older motorcycles and found a way to manufacture these through partnerships with other companies. As his business grew, so did his reputation, and within a few months KEDO, a German-based manufacturing company, contacted him and offered him to be the North American dealer for their products. Chebultz has been very fortunate with his passion of building motorcycles and has a business that now employs a small group of friends, and family; including their children. He sells both restored, and replicated, motorcycles as well as new parts for vintage motorcycles.
Meet The Vintage Spoke Team Members: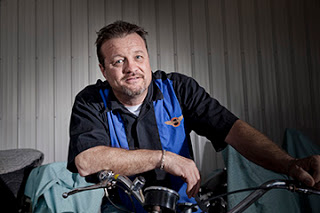 Chad is the CEO, of the Vintage Spoke, and has been dealing in motorcycles for over 30 years. He is the foundation our company is built on and around, and is a true pleasure to work for; ensuring all of his employees fun, fairness, and stress * laughing* (not as much as we cause him).
Tammy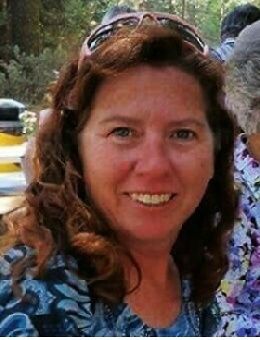 Serving The Vintage Spoke, and it's customers, for 5 years. Tammy is the companies go-to, fix-it-all, queen; not only serving as the employee control specialist (yes, we get out of hand and she is the one to get us all back on track, our "den mother" so to speak), but also manages to maintain our business as the shop administrator and products distribution specialist.
Chey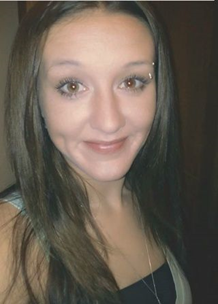 Cheyenne has been with The Vintage Spoke since 2011, when the company first began selling used parts and KEDO products. Being in the motorcycle world her entire life, Chey is our customer service communications director, specializing in sales management and marketing, she also keeps products updated on The Vintage Spoke webpage; bringing KEDO's new and exciting items to our customers!
Kris
Kristopher is our, treasured, shipping manager; he backbone to our company. Kris has been with us for 3 years, and truly is one of a kind when it comes to keeping our customers happy and updated on their shipments, packaging an average of 80-100 products per day (what we call a great sales day) he is a master at getting the products to our wonderful customers!
Tony
Also serving as a jack of all trades, Tony has been with us for 2 years, but in that short time, he has rolled out some beautiful bikes. Not to mention the amazing craftsmenship he shows in each build, such as, that HL we mentioned earlier! Tony is not just our shop mechanic, we prefer, all around restoration specialist; whether it be electrical, fabrication, simple repair, installment, detail, or from the ground-up build, Tony is the man we count on!
We work hard and play hard here, at The Vintage Spoke, and we love all that we do and the customers we do it for!
We hope to continue growing and see all of you come through our store, weather it be, online at our eBay store, our webpage, email, or phone call, to inquire about purchasing, ideas, builds, product information or just to share your motorcycle enthusiasm; we love hearing from you!

General Contact:
sales@thevintagespoke.com
Phone: +1 (785) 263-1948
Hours: Mon-Thurs 9am to 5pm or Friday 9am to 4pm
Admin




Posts

: 10


Join date

: 2016-02-25


Age

: 27


Location

: 2175 Deer Rd. Abilene, KS 67410




---
Permissions in this forum:
You
cannot
reply to topics in this forum